EUCHIP DALI-P03 DALI Touch Panel Controller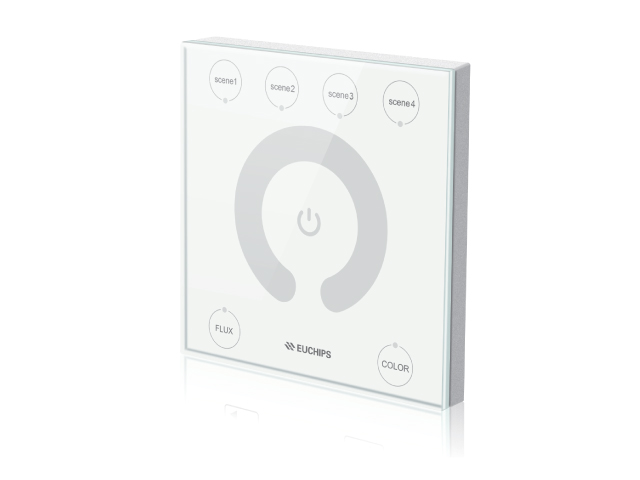 EUCHIP DALI-P03 DALI Touch Panel Controller
DALI-P03 is a touch panel for easy-to-use control of lighting control systems and DALI Type 8 colour devices. It can be widely used in schools, retails, hospitals, and offices.

Features
1. Supports DALI Type 8 colour temperature
2. Supplied via DALI bus
3. Support broadcast control.
4. Adjust the brightness and color temperature of the lamp
5. Save and call up to 4 scenes
6. Group serial number can be freely set by DIP switch
7. Use blue led button indicator, easy to use.
8. Can support many standards electrical wall box 9. Glass panel, fashion style