TE Direct-Indirect LED Troffer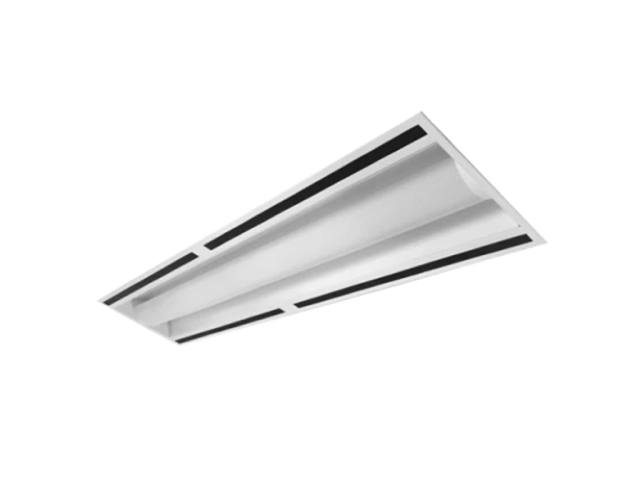 Specifications
Specifications
Input Voltage
AC 220V – 240V
Frequency
50 / 60 Hz
Wattage
Up to 45W for 1200mm
Power Factor
0.95
TE Direct-Indirect LED Troffer
Developed to replace T8 or T5 fluorescent lamps with LED rendering over 40% energy saving and much reduced maintenance work.

The TE LED Troffer is extremely pleasing in appearance and yet energy efficient. The lights from the LED light engine are reflected mostly downwards from the nano-reflector surface with the rest directly diffused through a perforated curved profile. The result is a stylish, glare-free luminaire.
​
Feature:
Nano reflectors are used thus increasing efficacy;
Integral LED driver with Step-Dim feature
Stylish outlook;
Glare free;
LED light engine is replaceable;
Wide choice of color temperatures;
Custom made versions available;
Stove enamel paint for long lasting finish.
​
Specifications

​Input Voltage: AC 220V – 240V
Wattage: Up to 45W for 1200mm
Frequency: 50 / 60 Hz
Power Factor: 0.95
Construction & Materials

Luminaire constructed with heavier gauge steel to resist bending during installation and service life of the troffer
Thick enamel paint to protect luminaire from paint chips and rusting
​
LED Light Engine / Driver System​
3 lighting surfaces with 2 indirect and 1 direct lighting on specially designed extruded aluminum profile to ensure even heat dissipation.
2 LED Drivers driving indirect / direct portion individually.

TE