TE FR2358 2x10W Square Recessed LED Downlight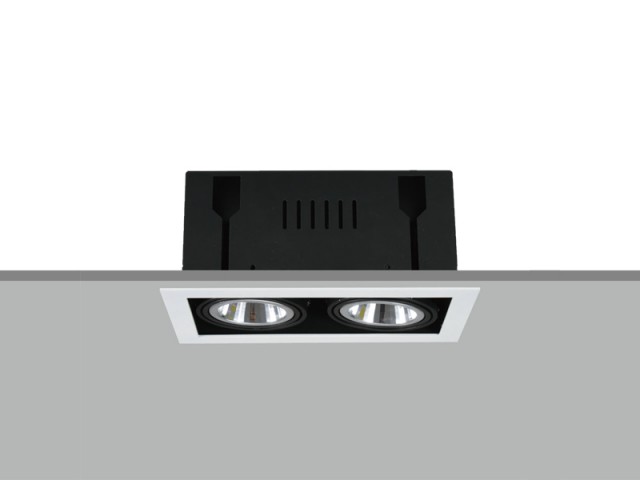 Specifications
Specifications
Input Voltage
AC 220V-240V
Wattage
2 x 10W
Lumen Output
Model FR2358: 1950lm Model FR2778B: 1910lm Model FR2958: 1890lm
CCT
2700K / 3000K / 4000K
Beam Angle
Model FR2358: 15° Model FR2778B: 24° Model FR2958: 40°
IP Rating
20
TE FR2358 2x10W Square Recessed LED Downlight
TE FR series has a chrome electroplating finished trim with adjustable tilt angle, the high purity anodized aluminum reflector minimized glare light efficiently, so the FR series can bring a comfortable environment to users. it is suitable for installing at office buildings, shopping centers, hotels, clubs, exhibitions, and display areas. There are trim-less versions FH series is available to meet different requirements.

Construction & Materials
Extrusion aluminum housing.
Powdercoated finish for housing, Chrome electroplating finish for the frame.
LED driver is connected externally.
Easy for installation and maintenance.

TE